SHARP GUY's guide to... male grooming products
Grooming is the exclamation mark to the statement of any man's outfit. A well-kept beard or well-kept hair, for example, can be the difference between just looking OK and looking fantastic.
From beard oils and shaving kits to body scrubs and perfumes, male grooming is an ever expanding landscape of products. So, the good people at SHARP GUY have put together a list of grooming products to give you a taste of what is available and also to help you navigate the landscape. Let us know what you think...
Haircare
The ManCave Texturising Hair Paste is developed with a medium hold to provide texturised touchable styles whilst naturally infusing it with nutrients such as Caffeine, Shea Butter & Grapeseed Oil. Fragranced with the premium signature 'Whisky' scent makes for the ultimate styling product, which is perfectly sized for taking with you on any adventure for a quick re-style as and when you need it.
This intensive conditioning treatment is invaluable for dry, damaged, shedding & colour treated hair. Containing strengthening Sulfur & Blue Lupine Seed Extract, this treatment will penetrate below the surface , restoring moisture, while strengthening, repairing & hydrating hair on contact. Plenty of slip to enable detangling, your hair will be left soft, defined, strengthened & nourished.
In case you thought Apple Cider Vinegar was just another salad dressing, it's not. It is so much more. It is packed with raw enzymes and beneficial bacteria that is great for your hair, among other benefits.
Shaving
This is an awesome Beard Grooming Kit containing everything you need to tidy and groom your beard to look damn handsome. All the items are stored in a pocket sized gold tin, which makes it ideal to carry around and perfect for travelling. It contains a beard grooming guide, beard oil, moustache wax and a moustache comb and scissors. This Men's Society Damn Handsome Beard Grooming Kit will ensure those whiskers can always look great, whether at home or on the go! (Includes Beard Grooming Guide, Beard Oil 10ml, Moustache Wax 15ml, Moustache Comb and Scissors)
This Smooth Operator Shave Set is essential to pack when travelling as each product is 50ml so you won't get stopped at customs in the airport. This natural shave kit contains all that's needed to remove the stubble after a weekend of no shaving or to maintain a sharp clean shave. This Smooth Operator Shave Set will ensure you look great arriving to the airport and stepping off the plane or just going away for the weekend. (Includes Cleansing Face Wash 50ml, Soothing Shave Oil 50ml, Post Shave Balm 50ml, Hot Cloth Face Towels (x5))
Provides soothing relief to sensitive or irritated skin. Luxurious essential oils of Cedarwood, Patchouli, Lime and Clove provide a revitalising and uplifting aroma. Suitable for all skin types.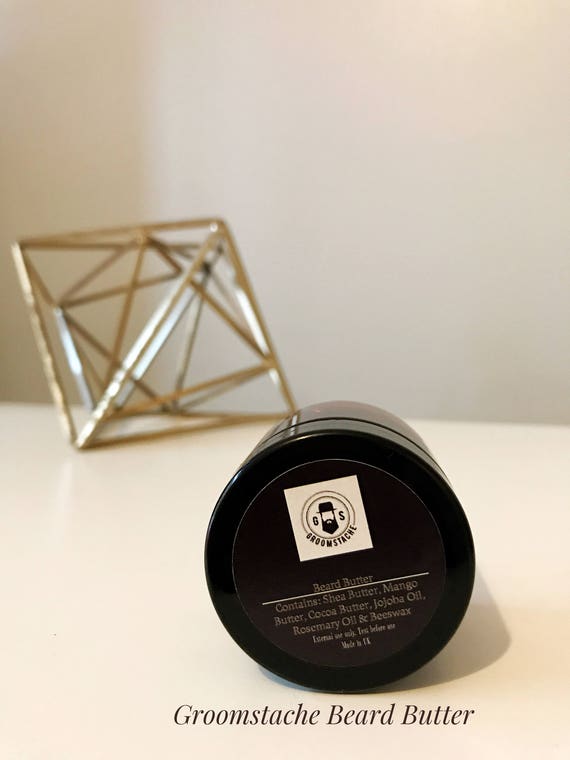 Made to order beard butter - from Shea Butter, mango butter, Cocoa butter, Jojoba oil, Grape seed oil, Rosemary oil and essential oil blend
Cornerstone razors
Cornerstone is a subscription razor service for men, sending its 140,000 UK customers regular supplies of blades, shaving cream, and face wash in the post. You select a combination of products and a delivery schedule to match your personal shaving routine.
Bodycare
Pack this Stow Away Travel Wash Kit in your suitcase for the perfect accessory when travelling. This men's wash kit is perfect to travel with as it is stored in a compact metal tin and contains everything you need to freshen up on the go. This men's travel wash kit doesn't just have to be used when you're travelling it is ideal to leave one in your car, gym bag, or your office drawer so you can freshen up when needed. (Includes Toothbrush and toothpaste, Hydrating face cream 50ml, Cleansing Face Wash 50ml, Disposable Expanding Face Towels)
A combination of natural white sugar, organic sunflower oil, organic cedarwood and lemon essential oils incorporated in a gel based on sugar chemistry to ensure skin is full of moisture. Easy to apply, this indulgent gel turns into oil when massaging on dry skin, and changes into to a milky liquid with water contact for quick rinsing. Use on hands, elbows, knees and feet to scrub away rough skin.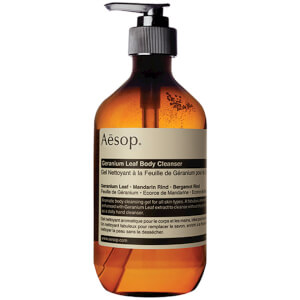 The Aesop Geranium Leaf Body Cleanser Gel comes in a 500ml pump bottle and is a great refreshing cleanser. This is designed to be used as a shower gel or hand wash and is low-lathering for a great cleaning experience.
Purpose-built for men, it contains amazing natural ingredients. The key ingredients of borage, almond and camelina oils are rich in omega 3, 6 and 9 and are included to reduce dryness and leave the skin feeling moisturised, smooth and non-greasy.